What exactly does a mortgage broker do? The short answer is that a mortgage broker is a professional who manages the mortgage process for you.
The longer answer about what a mortgage broker does revolves around the three specific ways they manage the mortgage process for you. First, they either assist you with loan applications with various lenders or they outright handle them for you. Second, they find the most competitive and favorable interest rates. Third, they negotiate the particular loan terms you will be dealing with.
Narrowing down the hunt for your next home, hopefully your dream home, is something you can make quite a bit of ground on by yourself. However, you can't really dive into the process of finding the specific home that will be yours without having some idea what kind of mortgage you can get or afford. Otherwise, you'll possibly overshoot and find a home that's worth more than you can borrow. You might even settle on a home that is worth less than your spending power, meaning you buy something too small. This is why it's smart to partner up with a mortgage broker that can guide you through the entire lending process from beginning to end.
Even if you aren't yet sure of what a mortgage broker is, which is likely if you decided to look up this particular content, you probably still knew the term. Other family and friends that have bought homes have likely mentioned mortgage brokers, and your real estate agent has likely talked about these professionals too. Still, they're not the same as loan officers at banks.
A mortgage broker is basically a middleman serving as a bridge between you and any of your possible lenders. The job and function of a mortgage broker is acting on your behalf with multiple lenders to find the specific options with the best interest rates for your circumstances and budget. Mortgage brokers typically have a carefully crafted portfolio of lenders that they deal with, which saves you a lot of legwork.
Mortgage brokers aren't just financial professionals. They are specifically licensed for this kind of work, and their industry is regulated. They do quite a bit of the work for you, be it accessing your credit history or handling the verification of your employment and income, before using such information to apply for several different loans for you quickly.
Once you choose the lender and loan that you think would best fit you, the mortgage broker works with the underwriting department of that bank, your real estate agent, and the closing agent, which is typically the title company. They do this to make sure that the transaction proceeds smoothly from the start all the way up to closing day.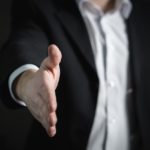 Mortgage brokers can be paid in different ways. Lenders are usually the ones that pay them, but they can sometimes be paid by the borrowers as well. However, they never get paid both ways at the same time. Lender-oriented compensation plans typically pay brokers a percentage of the overall loan amount. Half a percentage point up to 2.75 percent is a common range.
Please note that this is for general information purposes only and you should contact your local broker such as Mortgage Broker North Shore to discuss your personal circumstances.